Girl Scout Cookies Cannabis strain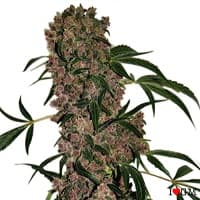 THC
18% - 28%
CBD Avg.
0.00%
Type
60% Indica
Girl Scout Cookies plant details
Aroma & Flavor
Sweet, earthy, pungent, lemon, mint, spicy, herbal,Fruity, diesel, skunky, mint
Noticable effects
Relaxed, Euphoric, Energetic
Origin
Durban Poison with OG Kush cross
Climate
Temperate / continental
Girl Scout Cookies growing
Flowering time
8 - 10 Weeks
Harvesting month
Mid – October
About Girl Scout Cookies
Rumored to be OG Kush x F1(undisclosed strain by original breeders) x Durban Poison. Girl Scout Cookies is one of the most sought-after strains on the market and as a result, is often a favorite choice for growing at home in states where cultivation is legal. Choosing the right cannabis seeds is important when cultivating Girl Scout Cookies. Growers who want effective results time after time look for feminized Girl Scout Cookies seeds to ensure that all plants are female and their harvest will be somewhat predictable
Order feminized cannabis seeds, Autoflower cannabis seeds and weed seed mix-packs online!