Original Glue Cannabis strain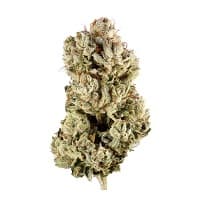 THC
24% - 30%
CBD Avg.
0.80%
Type
60% Indica
Original Glue plant details
Aroma & Flavor
Pine, Earthy, Sweet Fuel Citrus,spice, sandalwood, sweet cherry, berries
Noticable effects
Uplifting, Narcotic, Strong Body-buzz
Origin
Chem's Sister x Sour Dubb x Chocolate Diesel
Original Glue growing
Flowering time
8 - 9 Weeks
Harvesting month
Mid – October
About Original Glue
A notoriously sticky strain, Gorilla Glue got its name from the fact that growers has a hard time trimming its buds, with the high resin content leading their scissors to stick together. Thus, this heavy-hitter of a strain was born. It is said to be sativa-dominant, although it is in fact more accurately an exact hybrid of both sativa and indica properties.
Order feminized cannabis seeds, Autoflower cannabis seeds and weed seed mix-packs online!