AK-47 Cannabis strain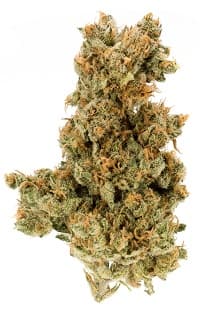 THC
13% - 20%
CBD Avg.
1.00%
Type
65% Sativa
AK-47 plant details
Aroma & Flavor
earthy, sweet, pungent, sweet floral
Noticable effects
happy, relaxed, uplifted, euphoric, creative
Origin
South American Sativa crossed with South Indian Indica
Resistance
Prone to mold, best indoor with good ventilation
AK-47 growing
Flowering time
7 - 9 Weeks
Harvesting month
end October
About AK-47
AK-47 is a sativa-dominant hybrid that does an excellent job of reinvigorating patients who oftentimes feel lethargic and tired. The reason why AK-47 acts as an energy booster is because of its THC count and its slight presence of CBD. The fact that it also has very low amounts of CBN makes it useful for anyone looking for an energy boost. The AK-47 strains that PotBot has tested have had moderate THC levels, making this hybrid suitable for cannabis patients of almost all experience types. Just make sure to check the THC content of AK-47 before purchasing, because there are other phenotypes that can pack a powerful punch
Order feminized cannabis seeds, Autoflower cannabis seeds and weed seed mix-packs online!