Blue Cheese Cannabis strain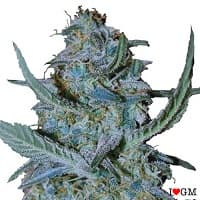 THC
19% - 20%
CBD Avg.
1.45%
Type
80% indica
Blue Cheese plant details
Aroma & Flavor
Blue cheese, cheese, blueberry, sweet, savory
Noticable effects
Lazy, Relaxed, Strong
Origin
Blueberry crossed with UK Cheese
Resistance
High, naturally hold resistant
Climate
Best in cool climates
Blue Cheese growing
Flowering time
7 - 8 Weeks
Harvesting month
End of September
About Blue Cheese
Blue Cheese is a classic hybrid which comprises Blueberry genetics straight from Oregon and Cheese vibes which came to light after the dankest Skunks were hybridized with each other. Whenever eating a cheesecake, one wishes for delicious blueberries to cover the delight. Whoever manifested the idea of blending Cheese and Blueberry, was clearly a genius. Blue Cheese comprises 80% indica and 20% sativa genetics. It's not uncommon to see this strain on Amsterdam's coffeeshop menus, it's quite a popular variety
Order feminized cannabis seeds, Autoflower cannabis seeds and weed seed mix-packs online!