LA Confidential Cannabis strain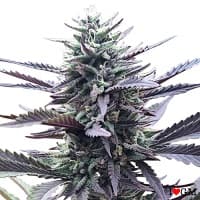 THC
22% - 28%
CBD Avg.
1.10%
Type
80% Indica
LA Confidential plant details
Aroma & Flavor
earthy, pine, sweet, skunky,pungent,spicy
Noticable effects
RELAXED, SEDATED, SLEEPY
Origin
LA OG Affie mixed with Afghani
Climate
dry outdoor climate
LA Confidential growing
Flowering time
6 -8 Weeks
Harvesting month
Late September, early October
About LA Confidential
LA Confidential cannabis strain is an Indica dominant hybrid created by DNA Genetics in early 2000's. This weed is 3rd place winner for best Indica at Cannabis Cup 2004 awards and 2nd place winner in 2005.The LA Confidential buds have light green colour covered with orange hairs and white trichomes. This cannabis strain is best for evening and nighttime use. LA Confidential marijuana is beneficial for blocking out all external distractions, allowing to concentrate on thoughts or a task at hand.
Order feminized cannabis seeds, Autoflower cannabis seeds and weed seed mix-packs online!