Afghan Kush Cannabis strain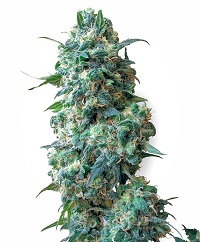 THC
15% - 20%
CBD Avg.
0.00%
Type
90% Indica
Afghan Kush plant details
Aroma & Flavor
earthy, woody, pungent, sweet, pine, herbal, spicy
Noticable effects
Body High, Euphoria, Happy, Hungry, Relaxing, Sleepy
Resistance
high resistance to common pests and diseases
Climate
sunny mediterranean outdoor climate
Afghan Kush growing
Flowering time
6 - 8 Weeks
Harvesting month
late September, early October
About Afghan Kush
The Afghan Kush is a landrace strain that originated in the Amu Darya River Valley, nestled on the border of Tajikistan and Uzbekistan. The cultivar grew in the wild for centuries and stabilized its genetic profile through continual natural selection. Considered by many breeders to be the backbone of today's modern Indica strains, Afghan Kush is known for its sour aroma and reported relaxing, euphoric effects.
Order feminized cannabis seeds, Autoflower cannabis seeds and weed seed mix-packs online!