Lamb's Bread Cannabis strain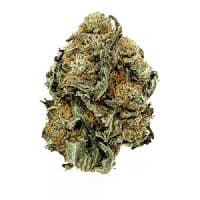 THC
19% - 25%
CBD Avg.
0.20%
Type
95% Sativa
Lamb's Bread plant details
Aroma & Flavor
Herbal, Pine, Spicy, Sweet, Woody,Cheese, Pungent, Skunky, Sour
Noticable effects
Aroused, Creative, Energizing, Euphoria, Happy
Resistance
High resistance to common diseases
Climate
Hot mediterranean or equatorial climate
Lamb's Bread growing
Flowering time
9 -10 Weeks
Harvesting month
October to mid-November
About Lamb's Bread
A legendary sativa popularized by the likes of Bob Marley and Peter Tosh, Lamb's Bread (at times called "Lamb's Breath" or "Lambsbread") is thought to be a skunk variety but is wholly different, with an extremely uppy and creative sativa effect.
Order feminized cannabis seeds, Autoflower cannabis seeds and weed seed mix-packs online!