Cinderella 99 Cannabis strain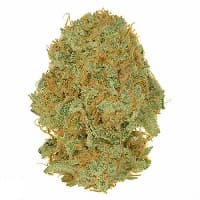 THC
16% - 22%
CBD Avg.
2.00%
Type
70% Sativa
Cinderella 99 plant details
Aroma & Flavor
Citrus, Fruity, Sweet, Tropical,Pineapple
Noticable effects
Energizing, Euphoria, Happy, Motivation, Uplifting
Origin
Jack Herer mixed with Shiva Skunk
Climate
Sheltered with lots of sunshine
Cinderella 99 growing
Harvesting month
Late September to early October
About Cinderella 99
A squat-growing sativa that has almost pure Haze qualities, Cinderella 99 is truly a gem of cannabis engineering. It produces a long, thick central colas if left up-topped and has a very high calyx-to-leaf ratio, making it extremely desirable to breeders. A very good producer as well, it's equally suitable for commercial or connoisseur gardens. It's been used in countless crosses over the years, and though the original seed stock is thought to be largely extinct, many breeders have created very stable F2 seed stock, allowing this incredible plant's genetic line to live on.
Order feminized cannabis seeds, Autoflower cannabis seeds and weed seed mix-packs online!