Super Silver Haze Cannabis strain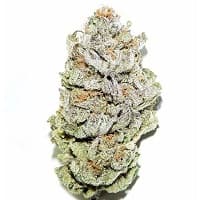 THC
18% - 23%
CBD Avg.
0.00%
Type
90% Sativa
Super Silver Haze plant details
Aroma & Flavor
Skunk, Sweet, Earthy, Herbal, Lemon
Noticable effects
Uplifting, Energetic, Relaxed, Cerebral Creative, Energetic, Euphoric, Happy, Uplifted
Climate
Indoors and sunny climate
Super Silver Haze growing
Flowering time
8 - 10 Weeks
Harvesting month
Mid October
About Super Silver Haze
The Super Silver Haze strain is a sativa-dominant hybrid good for a maximum all-day high. It contains about 18% THC and .10% CBD. So, you'll not only experience calming and relaxing effects, but you're still able to complete important tasks during the day. This is in contrast to some other strains, which tend to cause a couch potato effect.
Order feminized cannabis seeds, Autoflower cannabis seeds and weed seed mix-packs online!