Gelato #420 Cannabis strain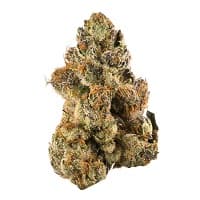 THC
21% - 29%
CBD Avg.
0.00%
Type
60% Indica
Gelato #420 plant details
Aroma & Flavor
citrus, mint, vanilla, plus aniseed, hashish, and sandalwood
Noticable effects
A powerful euphoric body stone is lifted by an intense, creative sativa high. Novices should handle with care, and even experienced connoisseurs should test the waters before diving in.
Origin
Gelato 33, Original Durban and Hindu Kush
Climate
Temperate / continental
Gelato #420 growing
Difficulty
Flowering time
8-11 WEEKS
About Gelato #420
Gelato #420 Feminized is 60% indica, 40% sativa. As the latest refinement of the famous Gelato from California, it improves the yield of the flavourful indica-sativa hybrid. It also makes the "clone-only" Gelato available as a stable seed strain. The popular version of Gelato, Gelato 33, was created by crossing Sunset Sherbet with Thin Mint (a special phenotype of Girl Scout Cookies). Both multiple hybrids were created with OG Kush (a descendant of Hindu Kush) and the legendary South African Sativa known as Durban Poison.
Order feminized cannabis seeds, Autoflower cannabis seeds and weed seed mix-packs online!