California Indica Cannabis strain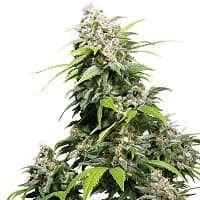 THC
10% - 18%
CBD Avg.
0.00%
Type
65% Indica
California Indica plant details
Aroma & Flavor
Earthy, Fruity, Herbal, Pungent, Sour ,Chocolate, Citrus, Orange, Sour, Spicy
Noticable effects
Relaxed, Sociable, Happy
Origin
Hash Plant and Cali Orange bud
Climate
emperate / continental
California Indica growing
Flowering time
7 - 9 WEEKS
About California Indica
California Indica combines the fast flowering of a hash plant with the delicious orange flavour of a Californian classic. If you appreciate a plentiful yield and unique flavour, this is the perfect plant for you. Blessed with legendary genetics, our California Indica excites Orange Bud aficionados and old-school indica fans in equal measure. Creatives will find a great source of inspiration in this weed. It's no coincidence that there are several songs with the title 'Orange Bud' – a tribute to our California's parent plant.
Order feminized cannabis seeds, Autoflower cannabis seeds and weed seed mix-packs online!